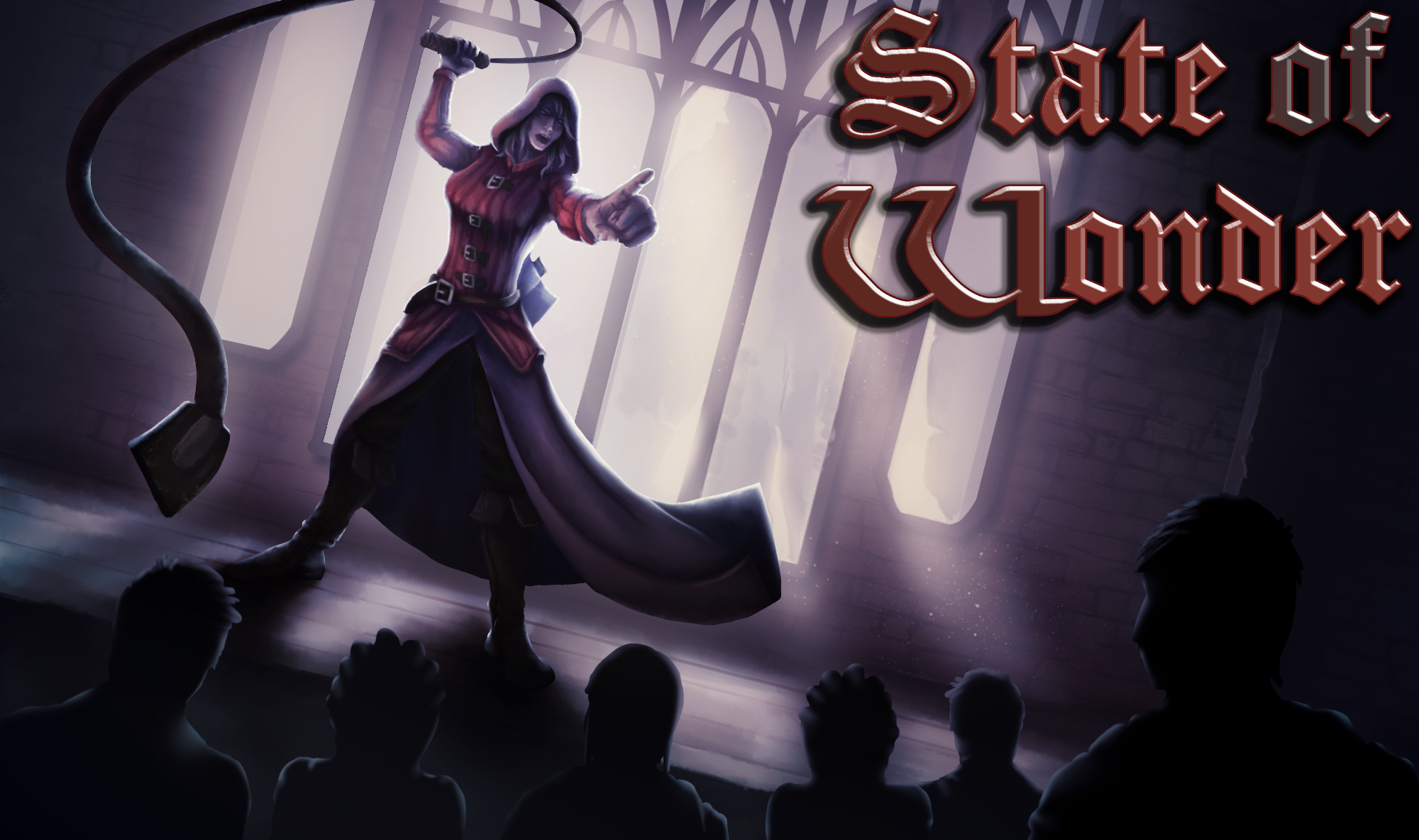 State of Wonder
A downloadable game for Windows
Welcome to State of Wonder!
Seize control in State of Wonder, a digital card game for two players. The players are playing powerful lords and ladies, in control of a city state, with the sole purpose of gaining control of what ever is left of the lands. Control mighty armies and raze your opponents city or build majestic wonders to claim the lands. But be careful, if you are to build a wonder you are sure to be attacked!
Planned Features
Features a huge combat system!

Alternating Combat – both players are in the action
City Sieges and Pitched battles.
Choice Based combat.

Bluff your way through the game, using the Production System!
Create your own strategy through deck building!
Only 1 case of random elements in the game, who goes first.
Early Development
This is only the early development build, where you as a player will be able to try out our core game play mechanics, such as our combat and construction system. This first build will feature 2 starter decks. Allowing you to learn the in game systems.
Before we are confident to take the game into Alpha, We want the Deck Builder and another deck, for the third faction to be implemented.
In the updates that are following that, We will introduce more cards for each of the three factions, expand on the menu system and make it beautiful as well as introduce an account system, allowing you to keep track of your friends and have your personal collection of cards.
Contact and Information
Want to have more information and see sneak peaks or videos from us in the development, you should jump over to one of our channels here!

Facebook
Twitter
Youtube

https://discord.gg/Xj87Sum
Install instructions
To install the game, unzip the rar file called State of Wonder - Alpha and put the folder in it anywhere on your computer, start the game by starting the EXE.

You can Also create a shortcut of the EXE file by right clicking it and pressing the create shortcut function.

You need to create a deck before you play, do this by going into the deckbuilder and pressing the new button. You then need to add 16 cards to the deck. Set it as default and press save!

you are now ready to play, press the matchmaking button to find a game!
Download
Download
State of Wonder- Alpha.rar
50 MB